The Old Saybrook School District has a full-time registered nurse in the elementary, middle, and high schools to help maintain a healthy school community. The school Registered Nurse properly assesses the physical and emotional needs of students, faculty, and family members, helps encourage and promote a healthy school environment through education and training, which encourages a good learning environment. The school Registered Nurse works in conjunction with teachers, guidance, psychologist, social worker, school medical advisor, administration, and personal physicians, when necessary, to ensure the most positive outcome for students and their families. Referrals to other district professionals, family's physicians, and others, are made when necessary. Students must have on file a comprehensive health assessment and proof of Connecticut State required immunizations. Students entering Pre-K, Kindergarten, 6th, and 10th grades are required to have documentation that a complete physical assessment has been completed by their family medical care provider. Sports physicals are required annually for students practicing and participating in school-sponsored teams. All medications, including over-the-counter medications, cream, cough drops, etc., must be accompanied by a physician's written order.
Any questions regarding the school's health or medical procedures/policies can be addressed to the registered nurse at your child's school. We look forward to speaking with you!
The Definition of School Nursing
School nursing is a specialized practice of professional nursing that advances the well-being, academic success and life-long achievement and health of students. To that end, school nurses facilitate positive student responses to normal development; promote health and safety including a healthy environment; intervene with actual and potential health problems; provide case management services; and actively collaborate with others to build student and family capacity for adaptation, self-management, self advocacy, and learning (NASN, 2010).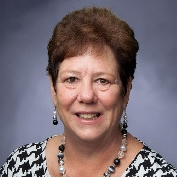 Karen van der Horst, BSN, RN
District Nurse Coordinator
Middle School Nurse
860-395-3174
860-388-8971 fax